Welcome to the Three Meadows Phase III Website!
This website is intended to provide a resource to homeowners of the Three Meadows Phase III subdivision in order to communicate updates, events and items of general interest.  Additional items can be added if desired for other community interests such as local business recommendations, events, etc.  Participation in the development of this site by way of feedback from our residents is greatly appreciated.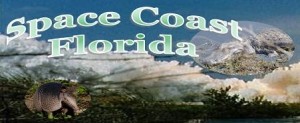 Residents of Three Meadows, Brevard County or visitors to the Space Coast area are encouraged to visit our Space Coast Florida website as well.  The pages and articles within this site are designed to provide valuable links for a wide variety of local interests.  The website can be accessed through the link above, or by clicking on this graphic.
Many of the documents available on this site will be in PDF format and requires a compatible reader.  If you do not currently have the ability to open this type of file, you can follow this link to download the free reader directly from Adobe.com.  Note: if you do not want to install other options, deselect any that are set by default before completing the download. 
Clear

Plentiful sunshine. High 91F. Winds ESE at 5 to 10 mph.

Clear

Sunny. High 97F. Winds WNW at 10 to 15 mph.

Partly Cloudy

Some clouds in the morning will give way to mainly sunny skies for the afternoon. High 96F. WNW winds shifting to ESE at 10 to 15 mph.

Partly Cloudy

Sunshine and clouds mixed. High 94F. SW winds shifting to ESE at 10 to 20 mph.

Partly Cloudy

Intervals of clouds and sunshine. A stray shower or thunderstorm is possible. High 91F. Winds SE at 10 to 20 mph.